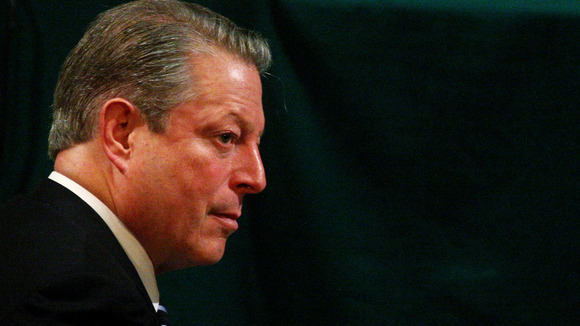 Former US vice-president Al Gore has expressed concern that David Cameron has backed down from the environmental promises he made when he came into power.

He said: "There was such hopeful signs when Prime Minister Cameron came into power.''

"I have worried that there are influences in his party that have backed him off but I don't give up hope and I think it is cause for optimism that both in the United Kingdom and in the United States solid majorities of people want to see this issue dealt with."

Gore hinted that George Osborne was "misinformed" when suggesting that environmental policies could not exist alongside economic growth.

He said: "I'm not an expert on your politics and don't wish to interfere in your politics but anyone who fails to support positive links between the health of business and the health of the planet and the health of the environment in a great country like the United Kingdom is seriously misinformed."